goodgothgirl
Images stolen from InsaneHippie.Net.
Matt as I knew him: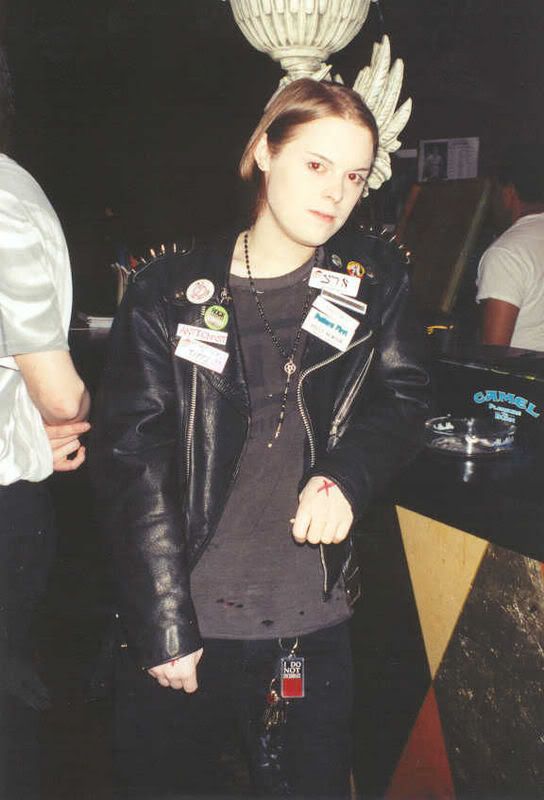 Ben, Jessica, Matt, Laura and Jesse (in front) at Godfrey's, 2003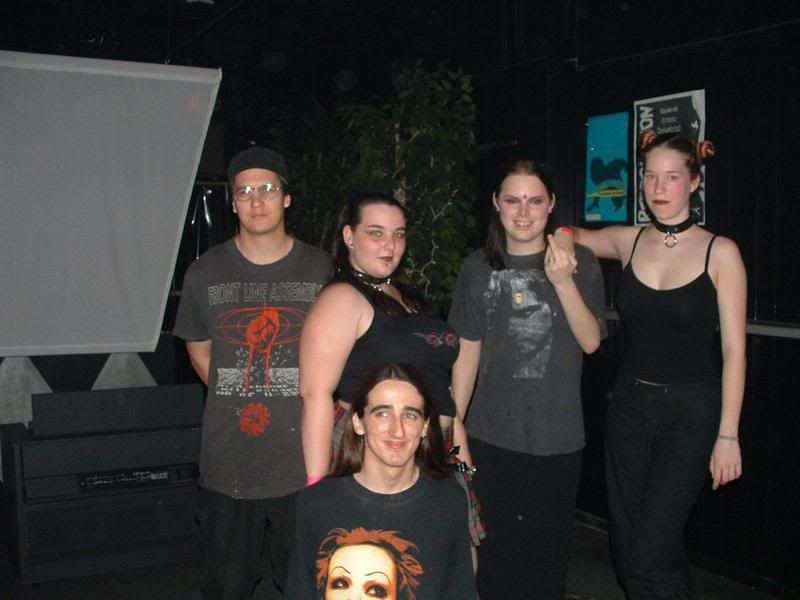 I wasn't hanging out with them at this point -- I stopped going to Goth Night while I was dating Daniel, mainly because I was also a government reporter and had to work several nights a week. I believe this was taken right around Jessica's graduation from VCU.
Matt and Jessica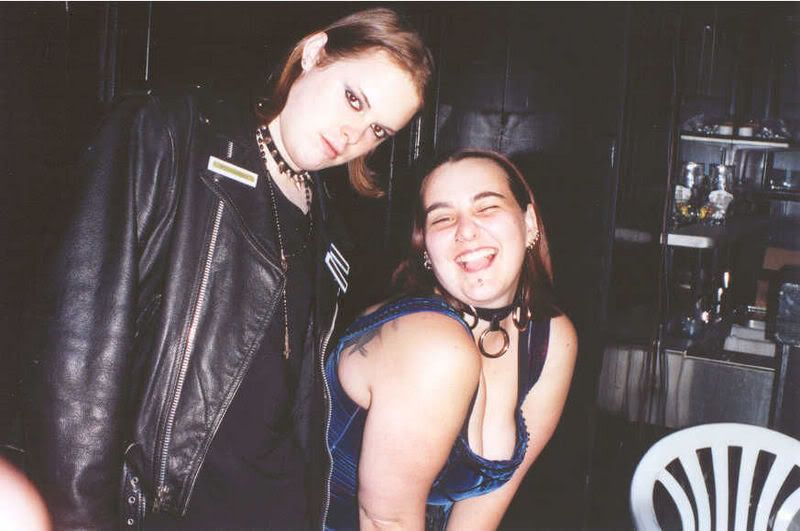 They were great friends -- of course, Matthew had once wanted to date Jessica, even though she'd had an on-again, off-again relationship with Matt's best friend John. Matthew fell in love with everyone. It was part of his charm.
Matt and John, partying at Jessica's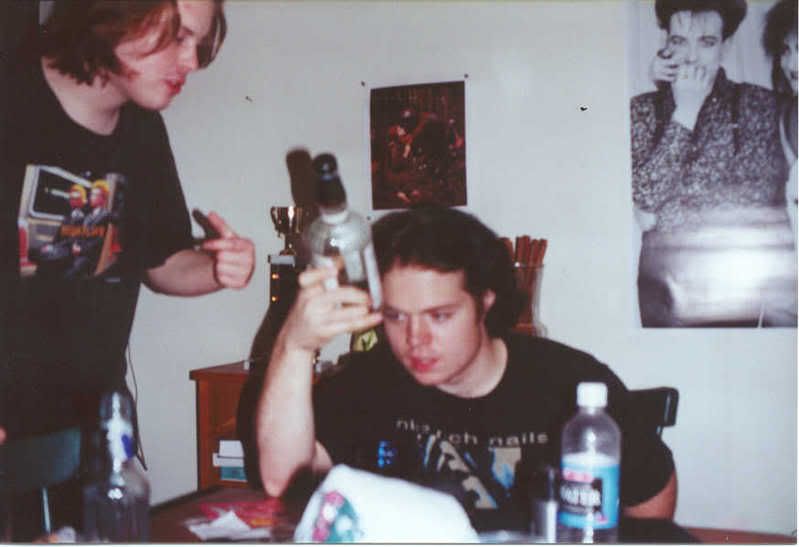 This is Matt all over.
Matthew, camera whore, with our friend Paul in the back and Jessica on the right